A Reputation Built on Client Appreciation
Hebbler & Giordano is a full service civil litigation firm. The firm has established a reputation for effective advocacy in the areas of casualty litigation, trucking litigation, motor vehicle accidents, premises liability, general liability, excess coverage, products liability, insurance coverage, medical malpractice litigation, domestic law, probate wills, estates, successions, and inland marine claims. The attorneys of H&G primarily work with national and international insurance companies on a wide variety of matters in state and federal courts.
H&G is recognized as an aggressive and experienced law firm with trial attorneys who have prepared and tried a variety of cases in state and federal courts in the State of Louisiana. In addition to their trial practice, H&G attorneys are skilled at arbitrations, mediations, and negotiations.
H&G is committed to providing our clients with excellent representation at a reasonable cost in a professional and ethical manner. H&G's attorneys are experienced and zealous advocates. If you retain our firm, you will work directly with one of our experienced lawyers. We look forward and welcome the opportunity to service your legal needs.
TRAVIS J. BESLIN
MICHAEL CANGELOSI
MICHAEL E. ESCUDIER
CHARLES V. GIORDANO
GEORGE P. HEBBLER, Jr.
BRIAN T. HILL
RYAN D. KELLEY
ANTHONY J. MILAZZO, Jr.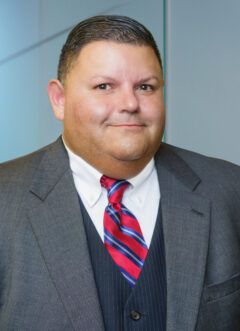 JAIRO F. SANCHEZ
SARAH SKIDMORE
DIANNA DUFFY WILLEM